Why hello there. This is going to be a long post, so don't hate.
First of all Merry Christmas and Happy New Year. Second of all, I've been really doing well this year with blogging. Don't you say? It's literally been a roller coaster. But this type of blog posts is turning to be an annual thing.
I was just going through my 2017 resolutions, and reading through my old blog posts to see the change that's occuring in my life. No one notices that time is passing and he/she is changing unless they see/read what was done.
So far this year, I've published 45 blog posts. (Hip hip Horrayy) I'm shocked that I've done this, and actually didn't entirely go cold turkey on my blog. So that's an achievement. I love blogging for the right reasons, even though people are going towards the visuals rather than the content.
Anyways, look around you, life is changing for the better (hopefully) no matter how much turmoil there is in your life. Life is amazing and so are you. Plus no matter how you see that life is not going your way now, God's plans will come at their own time. So stay strong and optimistic.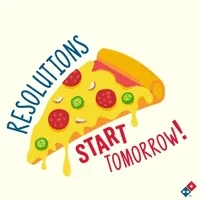 This year, I'm proud of what I've accomplished. I didn't know I had it in me. And hopefully this year, will bring more achievements up ahead. I was reading my Post "Hopeful for 2017" and I was impressed by myself.
I have only 2 things on my last new years resolution that I didn't achieve. But I'm a person who looks at a cup and says "Let's take charge and do with what's available for the time being"
So this year on a professional level, I achieved a lot. I finished my Master's program with distinction. Got a job 15 days prior to defending my thesis. I looked awesome that day (the inner make-up artist says). But I couldn't have done it without all the people in my life who have not only dealt with my continous nagging and tantrums but kept calm and shown their love and support towards me.
Health wise, it has been a hard year for me. I've had a couple of set backs, way too low vitamin D, to the over-the-top flu and cold, hindered me to write or post more. But I'm better now. As for those few Kgs, we always plan on losing, I've gained 4 more, but they didn't come out of over-eating or not eating healthy. They came from lifting weights, and it's beyond amazing to see what your body can achieve. But going to the gym lasted 6 months, and I didn't have any time to go back because I was transitioning between student-life and the reality of adulthood.
On the personal level, I've been gaining more confidence, because I've come to the realization that people will always talk abut you whether you do something they like or you don't. So I don't care about them anymore, "I don't need that type of negativity in my life". I've travelled to Barcelona (the love of my life), Rome and Munich after a 7-year hiatus of leaving Lebanon and living in the US for 10 months. Plus, I'm continuing my blogging journey and I'm hoping to finally be recognized for my blogging.
NOW! DRUM-ROLL please!!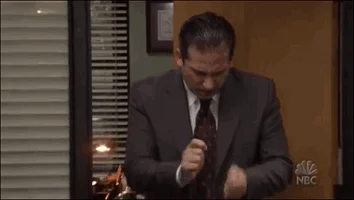 But 2018 isn't going to be a New Year New Me Year. I love myself right now, with any quirks I may possess. This year I plan to, be myself. My true, loving everyone – makeup addict – chocolate loving – Hardworking self. I plan to stay my self. But like Any one, I make plans to keep myself driven. For this year, I want to:
Go back to the gym: Turns out after you see the strength in your self, you always go back for more. But not just to gain muscle, but also because after sitting on a desk for 8-hours per day + minor Scoliosis in your neck, you have to.
Take all my vaccines again: This spans over a whole year, because turns out everyone needs to do them.
Create a youtube channel: It will be as random and as quirky as my self
Read more and Save more: Since I'm just starting and saving money to stand on my own two feet, I want to able to see the world and it's wonder. That's what I'm working to reach. It's a good thing that I don't have debts lingering over my head. So thank God for that.
Spend less money on makeup: Yeah, That's going to be a bit tough. I want to finish all the ones I already have before I buy new ones.
Work professionaly to jump start my career: Because in the end of the day, 5 years from now I want to achieve the goals I've set.
Eat healthy to some extend. Everyone needs balance, and this year is all about listening to what my body really needs.
Find a blog layout that suits me: still haven't found one that is as awesome as me yet!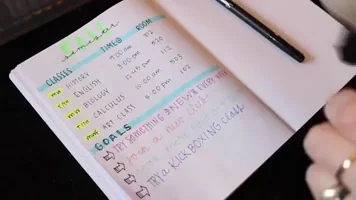 So, what do you think? Can I achieve all those? How about you? What are your plans for the New Year.
xoxo
Follow me on Social Media to see what else I'm up to:
| Bloglovin| Instagram | Facebook Page | Pinterest |